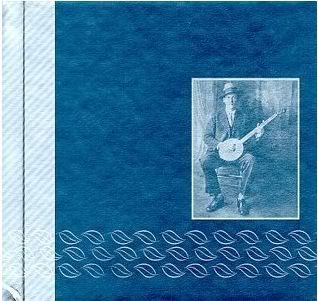 I found out about this collection after buying the American Primitive CDs available on
Revenant Records
which, although i bought primarily for the blues recordings, had an amazing variation of country blues and bluegrass aswell. This sparked my interest in the whole pre-war bluegrass movement whereupon i stumbled upon this gem. Also out on Revenant Records, this insight into a long forgotten master of the banjo really pricked my ears up and got me heavily into the old country-esque sound.
More of a hidden influence on the country music of today than people realize, like Charley Patton is on blues, and Albert Ayler on Jazz, Dock Boggs is sadly pretty much unheard of nowadays. Although i hear there is still an annual festival in the states which is named after him which brings great country and bluegrass musicians from all over the world to play, which is nice.
Anyhow, here are a couple of songs from the collection. Bearing in mind the year(s) in which these songs were recorded, it must be noted that the originals have been polished up somewhat and sound surprisingly crystal clear, although his voice can sound a little "tinny" in places. Enjoy:
New Prisoner's Song
Hard Luck Blues
Now, this is another rare one nowadays, and the CD still fetches over £200, with the Vinyl still managing to reach around £100 (i would have thought the other way round, but nevermind), so happy bidding! Failing that, you can always ask me for a copy. Nicely! ;)
Recommended if you like: Bayless Rose, Stanley Brothers, Two Poor Boys.